Philadelphia Wedding Photographer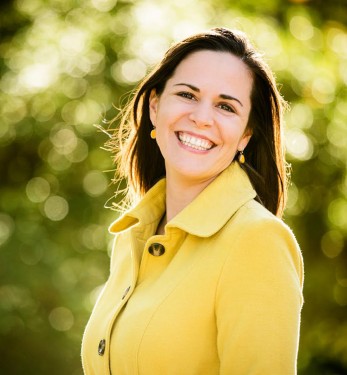 Storytelling, preserving memories and connecting with people is what photography is to me.  For the past 17 years, photography has been my primary creative outlet and one of my strongest passions.  It has brought me joy beyond my expectations and I anxiously anticipate all of the new experiences and connections that it will bring to me in the future.
As your photographer, I want to get to know you so that I can best tell your unique story.  Helping you to feel comfortable, confident, natural and beautiful is always my priority.  I seek to capture honest,candid and real moments and emotions.
When I am photographing you, you will quickly find that I don't hesitate to jump into a puddle of mud, wade through water, climb a tree or teeter at the edge of a (not toooooo high) wall to get "the shot".  Actually, that basically describes the things that I like to do on a typical day without my camera too.  Here are a few other random things about me:
I'm a proud graduate of Tyler School of Art (the "old" one in Elkins  Park) and have a BFA in photography
I'm a novice gardener
I think (outside) bugs are cool (minus mosquitoes)
I prefer my beers hoppy, my wine red, my coffee strong and almost any cup of tea
I love to cook and am obsessed anything pizza
I am a terrible baker and don't like to measure
I'm vegetarian and, thankfully, have yet to taste a vegetable that I don't like
I adore olives.  If you don't yet, just ask me about joining my highly successful "olive program".  I can get you started on a plan today! 😉
As you can probably tell, I like to talk about food
I can fold my tongue into a clover (3 folds)
I enjoy doing headstands
I love thrift and consignments shops
Sitting by a campfire after a long hike is my idea of a swell day
I will probably hug you at some point soon after we meet
I will likely be wearing my throwback jelly shoes
If you don't know what jellies are, we are likely from a different generation
I grew up in Northeast Philly and didn't drive until I was 22
The best advice that I follow daily was given to me by my late dad; "keep your head up" and "follow your gut"
Over the years, I have learned to follow my heart wherever it may take me.  For better or worse, I wear that heart on my sleeve.
I share my life & home with my hilarious, dark-humored, talented and all around amazing husband, Carl; my inspiring, energetic, and quirky son, Wesley; my adventurous, smiley, wild child, Simone (born in our car!), and our shy, sweet-natured cat, Santucci (aka Tooch).  As a family, we are completely goofy and spend a lot of time dancing, singing, laughing and…. making pizza.